CAMS

Chesapeake Area Metalworking Society

Pictures from the 2000 Tuckahoe steam and gas show

including the CAMS

Museum Machine Shop Restoration Project
---
Standing in front of the machine shop exhibit, L-R ... Jerry Tuwiner,
Paul Therry, Brian Bratvold, and Bill Therry.
View looking into the show exhibit.
David Welser, in period costume, poses with the J. E. Snyder drill press.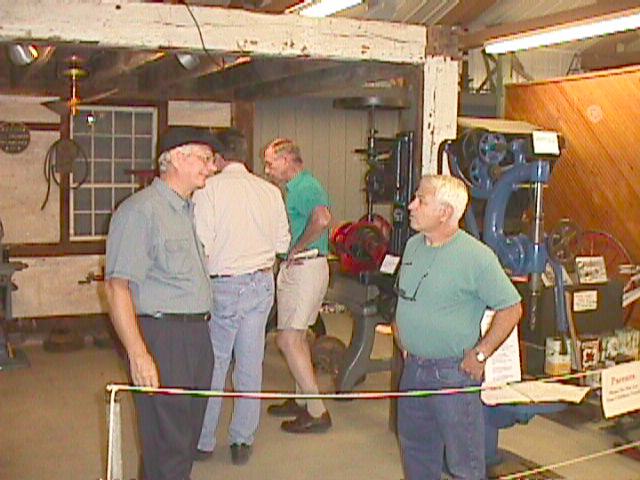 Dave and Jerry discuss the exhibit.
John McCalla looks over the 14" F. E. Reed lathe.
Luther Dietrich with the Smith & Mills shaper.
Pratt & Whitney #10 horizontal milling machine.
F. E. Reed 16" by 10' lathe.
---

One of several steam traction engines at the show
takes its turn having its power output measured.
---
| Home | Mailing List | Meetings | Meeting History | Events | Event History | Tuckahoe | Resources | Links |